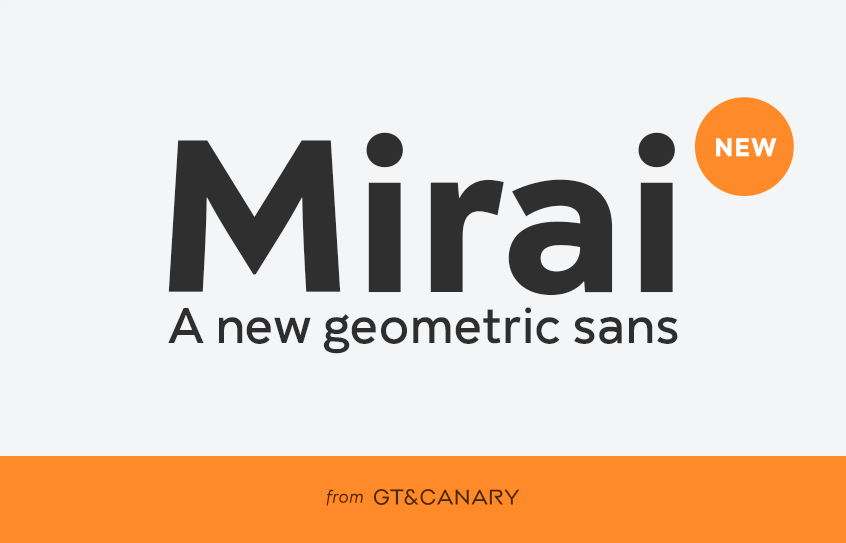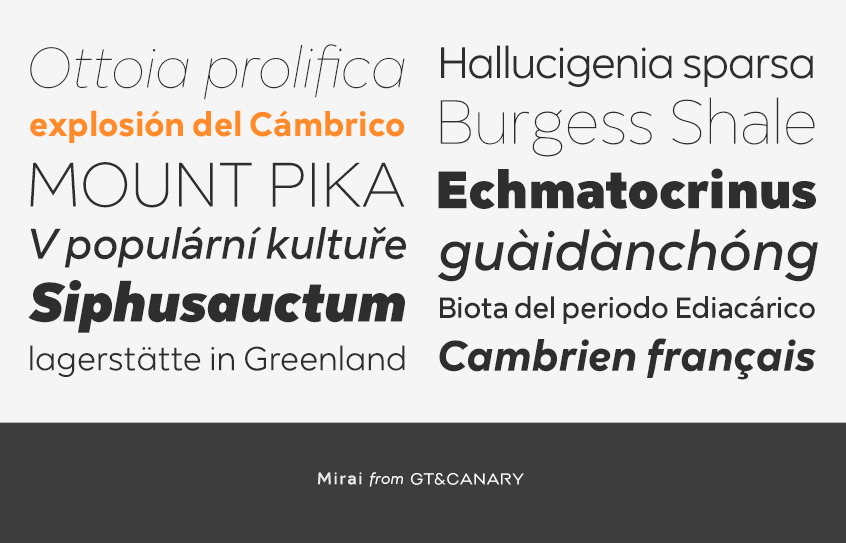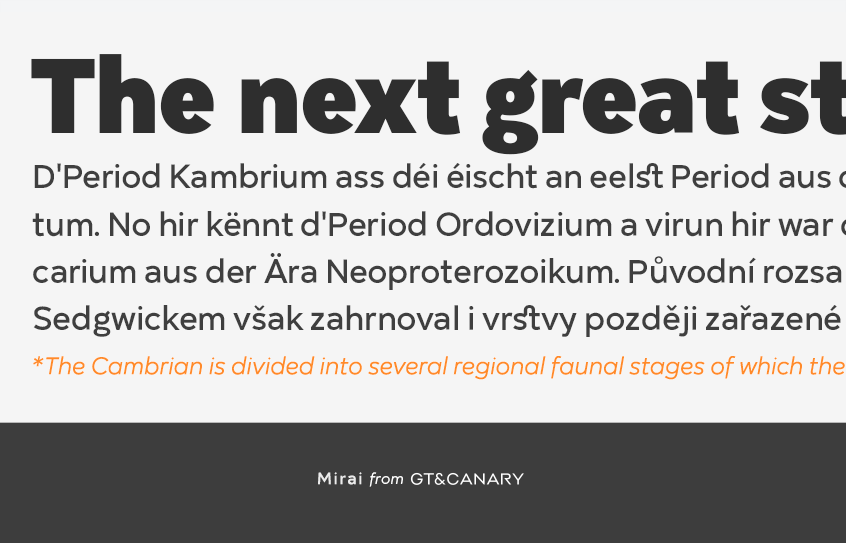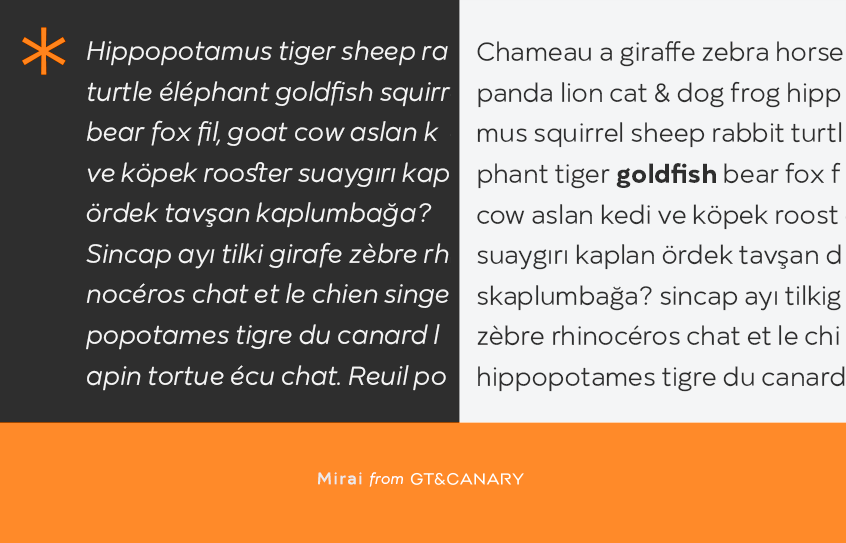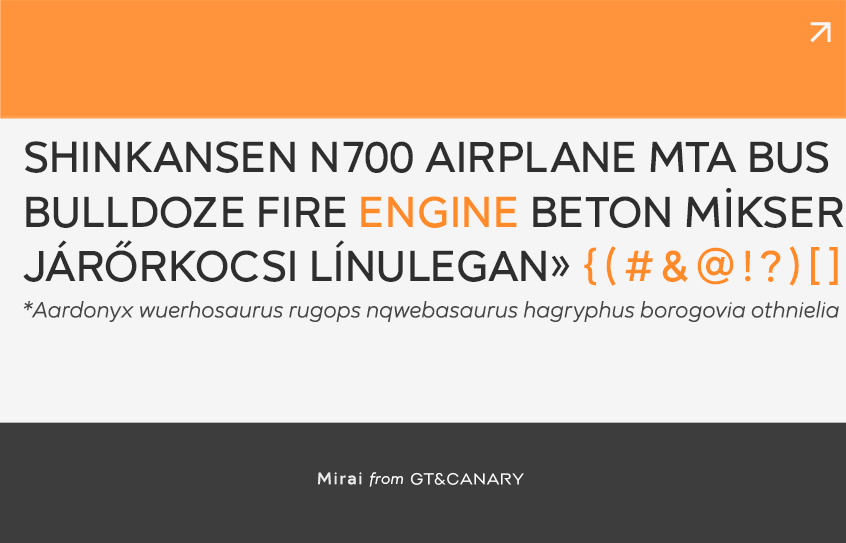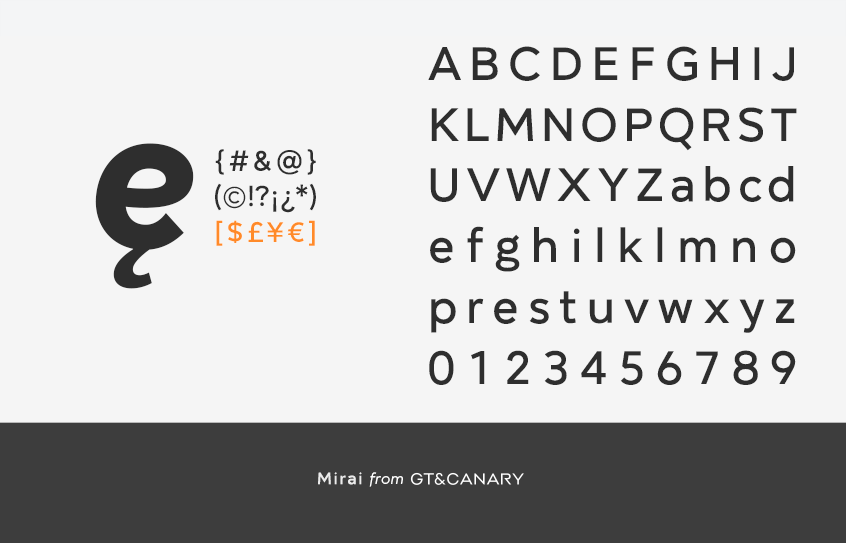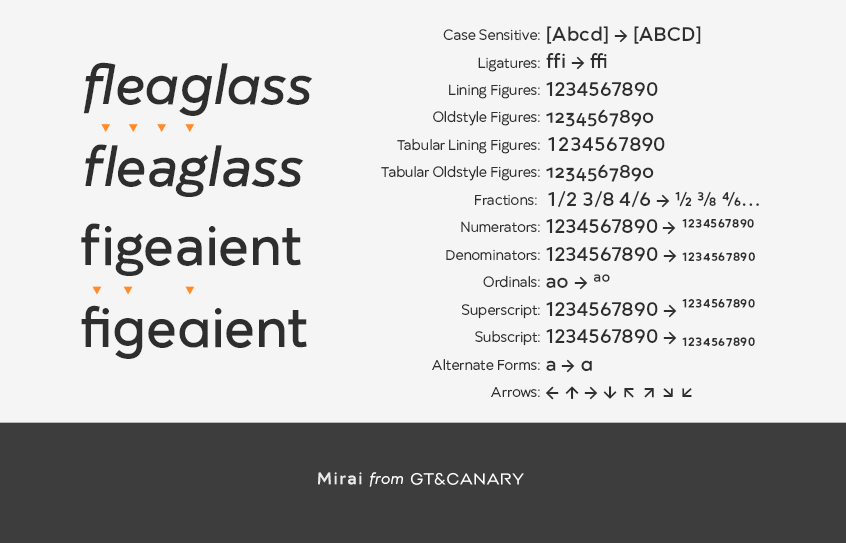 Mirai, a new geometric sans font family, is clean, strong and composed yet effortlessly contemporary.
Mirai is a Japanese word meaning "the future". While inspired by iconic fonts throughout history, Mirai has its own unique character with a Zen-like neutral tone.
Mirai's geometric shapes, mono-line and especially its high X-height make it legible and easily recognizable.
The Mirai font family is comprised of 12 styles with 6 different weights from Thin to black, along with matching italics. Each weight has been specifically designed to contrast with other weights offering countless possibilities for use in web, print, package and sign design.
Buy it!